About us
If there was one word to describe what we are about it is passion.
Pat's first mountain climb over 30 years ago ignited his passion for adventure in the great outdoors and, since then, our team has loved igniting that passion in everyone who travels with us on our trips, treks and expeditions. Our aim is to create experiences in some of the most beautiful parts of the world, both in Ireland and abroad, that will positively transform not only how you view life, but also how you live your life.
Our passion is to unleash your passion for truly living life.
Adventure Travel
We are Ireland's leading adventure travel company in trekking, walking and expeditions with nearly 30 years of experience leading teams of people to the most beautiful regions of the planet. We provide exciting expeditions, climbing courses, walking holidays and bootcamps to individuals, groups and charities at all levels of experience. We offer a first-class service with great instructors and leaders, amazing locations and 24/7 back-up to our team members. We offer the same level of support to family and friends of our expeditions and trekking teams.
Our team includes some most experienced instructors and guides in the world in the fields of walking, trekking, high-altitude mountaineering, fitness assessment and skills training. All are dedicated and passionate people with vast experience and a love for adventure, culture and an interest in team success.
Corporate & Team Training
Before he was an adventurer, Pat was a businessman who reached the heights and also experienced the depths of financial ruin. Out of the ashes, he reconstructed his business, learning core foundational lessons along the way. Using these, our corporate coaching and mentoring team have created team-building and leadership courses that enable you to unleash your talents and achieve your Everest. Our team believes that your team has the power to become even better than they are. Our mission is to show you how.
Address
Pat Falvey
Irish & Worldwide Adventures Limited
The Mountain Lodge
Beaufort, Killarney
Co Kerry, Ireland
V93 YK75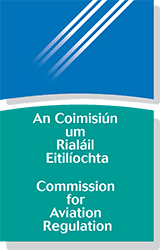 Pat Falvey Irish and Worldwide Adventures limited is Licenced by the Commission for Aviation Regulation, TA 0791