Speaker
Inspiring, challenging, informative and entertaining, Pat Falvey is one of the world's leading inspirational speakers. His talks are drawn from his life experience as an explorer, adventurer, entrepreneur and inspirational leader in which he has learned the skills and attributes which individuals and teams need, to realise their full potential. Pat doesn't just talk the talk, he walks the walk. Pat sets big goals, and breaks them down into achievable milestones and shows how to make one's dreams a reality.
The Buddhist monks in Nepal have taught him that life is not a rehearsal; it's a performance. His rags-to-riches story encompassing dreams, risk, challenges, milestones, goals, success, failure and never giving up on your dreams is one that engages multicultural audiences worldwide.
As a speaker, Pat is entertaining, colourful and different. Inspiring his audiences through his amazing life story. Leaving his listeners energised and enthused by his delivery and ready to take the next steps towards achieving their goals and exploring the limits of who they are capable of becoming. In his talks, Pat shares his formula for exploring the mindset you need to realise your dreams.
How to successfully set goals
How to move beyond failure and learn from it
The rules of effective leadership and self-leadership
How to tap into your passion and succeed
The importance of change and how to move beyond your comfort zone
How to maintain self-belief in the face of risk and challenge
During 25 years of delivering talks around the world, Pat has worked with and inspired companies, teams and individuals with presentations, seminars and courses that inspire groups and individuals to achieve their professional and personal best. Pat's courses and presentations are individually tailored for conferences, sales meetings, seminars, teambuilding, after-dinner speeches, awards and client events.
Snippet's from some of Pats talks, interviews and some of his advice
Successful people approach situations differently from the rest of us. They frame challenges in a different way than most people. They have developed skills and traits that will carry them further than the rest.
If you want to achieve your wildest dreams and become phenomenally successful, you'll need to find ways to go from ordinary to extraordinary.
Ireland Unfiltered joe.ie Interview
Ireland Unfiltered: Dion Fanning talks to mountaineer, explorer and author, Pat Falvey.
Pat joins Dion on Ireland Unfiltered to discuss how he deals with death and danger on the mountain, finding his voice in the tough times, and the moment he decided to become a better person.
Hosted by Dion Fanning, Ireland Unfiltered features stripped-back, honest conversations with some of the biggest names in Irish entertainment, sport, politics and media. Fanning also speaks to notable international figures on some of the most important issues affecting Ireland today.
The most significant reason for companies and individuals failing to enhance their growth is the fear of change. Yet if people or companies don't, embrace change, they are high possibilities that they will get stuck on a downward spiral.
Opening our eyes to the challenge of change is so important. And this presentation not alone opens people eyes to change, but it gets them planning on WHAT'S NEXT in life.
Don't be afraid to change as it leads to new beginnings.
Every year, in virtually all large and midsize companies, high-level leaders come together for a leadership summit.
They serve as a powerful catalyst to align leaders, develop solutions to problems, introduce new strategies, and fuel collaboration across the organization.
Pat Falvey became the 1st person in the world to have achieved to climb the 7 summits twice to include climbing Mt Everest by both Nepal as well as Leading an Irish expedition to the South Pole in honour of Ernest Shackleton and the unsung hero of Tom Crean.
Pat has worked with over 32 different nationalities and tribes of people throughout the world. He has completed over 150 adventures into the most remote, dangerous, beautiful places on earth with the teams he has worked with. Pat's philosophy is that we have only one life and to live it to the best that you can.
My Private Everest, the extraordinary story of one of Ireland's most celebrated and controversial adventurers Pat Falvey
The series reveals what has driven the mountaineer and serial entrepreneur to follow dreams that are bigger and bolder than imaginable.
Pat said; "My Private Everest is about showing people that you can achieve your dreams, and you can do anything you want to do if you learn the right attributes."
Want is the most important ingredient in helping us identify and pursue our goals. Without want, it is impossible to move forward. Our goals come into clear view when we act on our wants. We shouldn't feel guilty about what we want. We must be fearless about it; we must give ourself permission to feel it, to express it and pursue it.
Pat Falvey (Expedition Leader) & DR Clare O'Leary summited Mt Everest on the 18th May 2004. DR Clare O Leary became the 1st Irish Female do so. 
Pat Falvey also created a first for an Irish Sport when he hit the Highest PUC Fada from the summit as well as having climbed Everest from the Northside in 1995.
When things go wrong, as they sometimes will,
When the road you're trudging seems all uphill,
When funds are low and the debts are high,
And you want to smile but you have to sigh,
When care is pressing you down a bit,
Rest if you must, but don't you quit.
Life is queer with its twists and turns,
As every one of us sometimes learns,
And many a failure turns about,
When he might have won if he'd stuck it out.
Don't give up, though the pace seems slow –
You may succeed with another blow.
Often the goal is nearer than
It seems to a faint and faltering man;
Often the struggler has given up
When he might have captured the victor's cup,
And he learned too late, when the night slipped down,
How close he was to the golden crown.
Success is failure turned inside out –
The silver tint of the clouds of doubt,
And you never can tell how close you are –
It may be near when it seems afar;
So stick to the fight when you're hardest hit –
It's when things seem worst that you mustn't quit.
Address
Pat Falvey
Irish & Worldwide Adventures Limited
The Mountain Lodge
Beaufort, Killarney
Co Kerry, Ireland
V93 YK75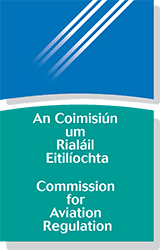 Pat Falvey Irish and Worldwide Adventures limited is Licenced by the Commission for Aviation Regulation, TA 0791