Speaker
Inspiring, challenging, informative and entertaining, Pat Falvey is one of the world's leading inspirational speakers. His talks are drawn from his life experience as an adventurer, entrepreneur and inspirational leader in which he has learned the skills and attributes which individuals and teams need, to realise their full potential. Pat doesn't just talk the talk, he walks the walk. Pat sets big goals, and breaks them down into achievable milestones and shows how to make one's dreams a reality.
Life, the Buddhist monks in Nepal have taught him, is not a rehearsal; it's a performance. His rags-to-riches story encompassing dreams, risk, challenges, milestones, goals, success, failure and never giving up on your dreams is one that engages multicultural audiences worldwide.
As a speaker, Pat is entertaining, colourful and different. Inspiring his audiences through his amazing life story. Leaving his listeners energised and enthused by his delivery and ready to take the next steps towards achieving their goals and exploring the limits of who they are capable of becoming. In his talks, Pat shares his formula for exploring the mindset you need to realise your dreams.
How to successfully set goals
How to move beyond failure and learn from it
The rules of effective leadership and self-leadership
How to tap into your passion and succeed
The importance of change and how to move beyond your comfort zone
How to maintain self-belief in the face of risk and challenge
During 25 years of delivering talks around the world, Pat has worked with and inspired companies, teams and individuals with presentations, seminars and courses that inspire groups and individuals to achieve their professional and personal best. Pat's courses and presentations are individually tailored for conferences, sales meetings, seminars, teambuilding, after-dinner speeches, awards and client events.
Address
Pat Falvey
Irish & Worldwide Adventures Limited
The Mountain Lodge
Beaufort, Killarney
Co Kerry, Ireland
V93 YK75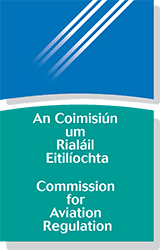 Pat Falvey Irish and Worldwide Adventures limited is Licenced by the Commission for Aviation Regulation, TA 0791