Trekking Trips & Expeditions
At Pat Falvey Irish & Worldwide Adventures we offer a number of bespoke trekking and adventure packages to some of the most beautiful parts of the world. Our trekking and high-altitude expeditions in Africa, Europe, Asia, South America and Antarctica last from between one week and two months depending on the destination. We offer a variety of adventure packages to suit all levels of fitness, from the occasional hillwalker to experienced high-altitude climbers. Whether you are travelling on your own or in a small or large group, we can promise you our full attention prior to departure and during the expedition itself with our Irish and local guides. Our trips deliver not just excitement and adventure but fun and friendship also!
We choose our destinations because we love these countries, their people and cultures. We want to share the adventure of exploring these wonderful places with our local guides who we have worked with for decades and are like our second families. They all share a passion to share the stories, culture, beauty and adventure of their home.
We will be delighted to talk with you about joining one of our trips and are sure that whatever destination you choose together we will make it a memorable adventure. When you travel with Pat Falvey Irish & Worldwide Adventures you are guaranteed that you will be travelling with a company that has almost 30 years' experience in adventure travel and unrivalled expertise in how best to prepare and deal with moving at higher altitudes; that offers expert pre-trip fitness assessment and training and the full support of our dedicated teams at our Irish offices and on the ground at each of our destinations.
Address
Pat Falvey
Irish & Worldwide Adventures Limited
The Mountain Lodge
Beaufort, Killarney
Co Kerry, Ireland
V93 YK75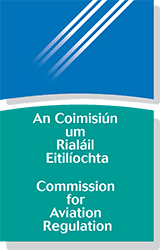 Pat Falvey Irish and Worldwide Adventures limited is Licenced by the Commission for Aviation Regulation, TA 0791