Adventure Travel
For almost 30 years, Pat Falvey Irish & Worldwide Adventure travel has been leading outdoor adventures in Ireland and around the world, bringing people to stunning and remote destinations in a way that combines all the best things in life – being in great outdoors, being physically active, seeing new places, meeting new people, experiencing new cultures and savouring both the diversity of the world and the blissful quiet of nature. We promise a lot of fun along the way too!
Whether you want to explore Ireland's peaks, forests, valleys and ancient roads or dream of trekking in Africa, the Himalaya, South American, or Europe, or have always dreamed of visiting Antarctica, we offer bespoke, tailor-made packages to suit your needs.
Adventure travel is our passion and it is our honour to share the wonder and joy of some of the most beautiful destinations in the world with you. Our aim is to ensure that you have the best possible trip and that is why we work with guides, instructors and partners whose expertise we are sure of and whose passion for what they do matches our own.
Whether you are a beginner or an experienced adventurer, we would love to hear from you and help you start planning your next adventure. As Pat Falvey learned from the Buddhist monks in Nepal during his Everest expeditions: 'Life is not a rehearsal; it's a performance!'
Pat Falvey Irish and Worldwide Adventures limited is bonded and fully licenced by the Irish Commission for Aviation Regulation, TA0791.
Address
Pat Falvey
Irish & Worldwide Adventures Limited
The Mountain Lodge
Beaufort, Killarney
Co Kerry, Ireland
V93 YK75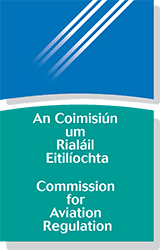 Pat Falvey Irish and Worldwide Adventures limited is Licenced by the Commission for Aviation Regulation, TA 0791