Icons Interviewed
Icons Interviewed: Meet some of the World's most inspiring people: Icons of our era.
These are intimate, limited audience events, where I'm wholly privileged to interview people I've met who have made a difference to my life and you can get to meet these amazing people and ask your own questions.
So far, I've been on stage with Naturalist and Broadcaster, Sir David Attenborough, Mountaineer, Sir Chris Bonington, the World's greatest living explorer and old friend, Sir Ranulph Fiennes and the great female polar explorer, Felicity Aston MBE, Shipwreck Hunter, David Mearns OAM, and Adventurer, Pat Falvey.
Pat Falvey – "The Accidental Rebel" – is Ireland's most prolific and successful mountaineer. On 27 May 1996, he became the second Irish climber and the first from the Republic of Ireland to reach the summit of Everest. He was the first person in the world to complete the seven summits twice by reaching the summit of Mount Everest from both the Tibetan (1996) and Nepalese sides (2003). He has also led over 150 high altitude climbs, skied to the South Pole, traversed Greenland and led the largest team across South Georgia. Pat has a keen interest in the destruction of the culture and traditions of indigenous tribes, throughout the world, by colonisation and has had the opportunity to work and learn from 32 tribes, the effects on them and the challenges they face. His philosophy is – we are all ordinary, it's what we do that makes people extraordinary.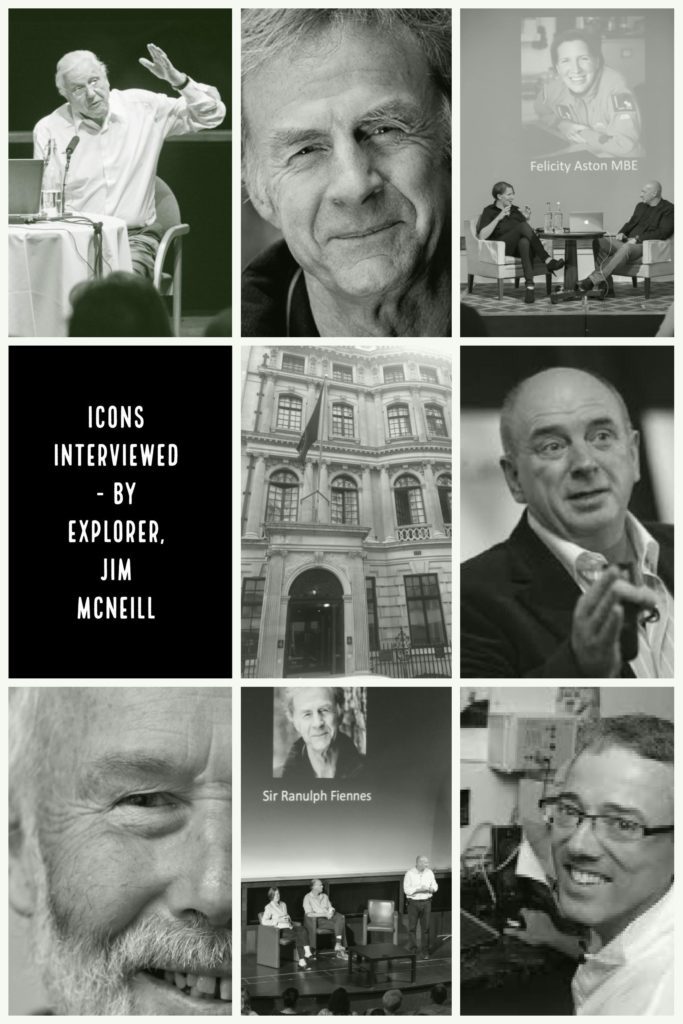 It is a great honour to be thought of in the same light as the previous speakers like David Attenborough, Chris Bonington and Ranulph Fiennes. These are people I look up to in the adventure world. So when Jim asked would I do it, I jumped at the chance.
It was a great evening, and I hope everyone got something out of the evening. And I wish the best of luck to the ice-warrior challenge moving forward.