As a business and expedition leader, Pat Falvey knows exactly what it takes to make your dreams a reality. In his work as a public speaker and as a business and personal mentor and coach, he offers not only inspiration and motivation but also hard-earned insights in exactly what it takes to become the person you are capable of becoming. Life, Pat has learned from the Buddhist monks in Nepal, is not a rehearsal; it's a performance and
now
is the time to start living the life you want.
As a speaker, mentor and coach, Pat will challenge you to explore what it is you want to achieve. He will help you create achievable milestones on your journey as well as sharing the skills and mindset needed to make your dreams and goals reality.
Pat's aim as a speaker, mentor and coach is to work with you, with your employees and with your team to help you create a legacy that you can be proud of.






Address
Pat Falvey
Irish & Worldwide Adventures Limited
The Mountain Lodge
Beaufort, Killarney
Co Kerry, Ireland
V93 YK75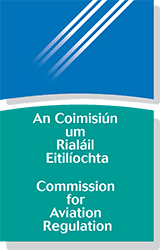 Pat Falvey Irish and Worldwide Adventures limited is Licenced by the Commission for Aviation Regulation, TA 0791