We provide a diverse array of courses tailored for individuals, groups, and teams, all centered around personal and team development, skill acquisition, and set against the backdrop of the stunning Kerry outdoors.
Our course objectives include:
Boosting self-confidence
Fostering successful team-building
Facilitating effective goal-setting and sharing
Cultivating self-leadership
Advancing skills and abilities
Promoting an understanding and appreciation of the outdoors
Revealing to participants the exciting life adventures that exist beyond their comfort zones
Ensuring an enjoyable experience!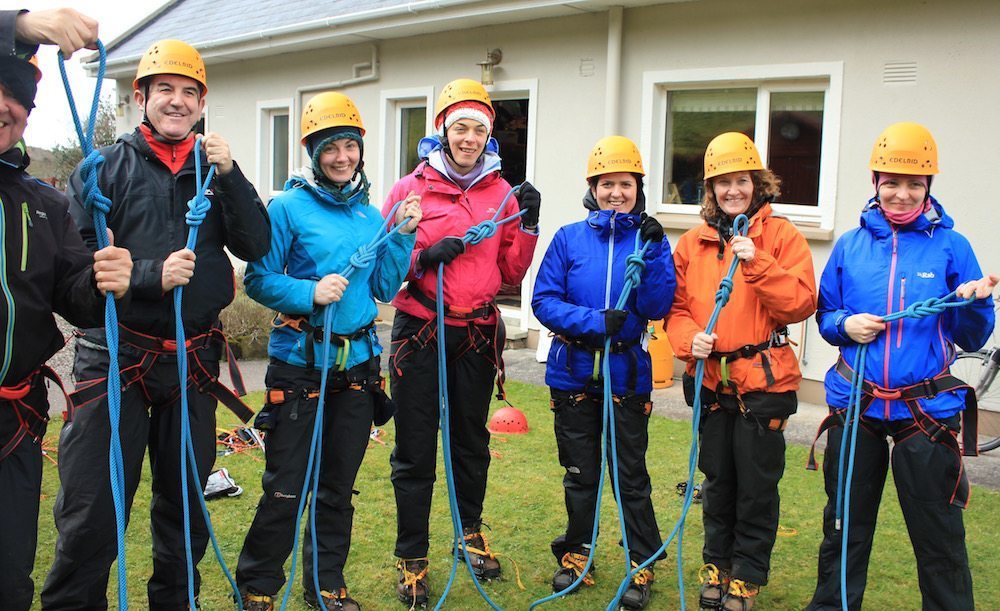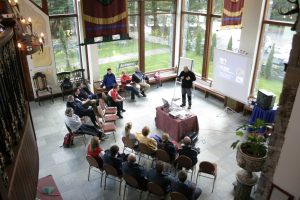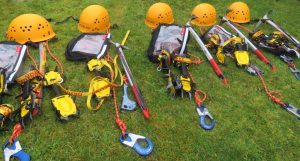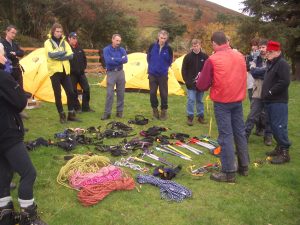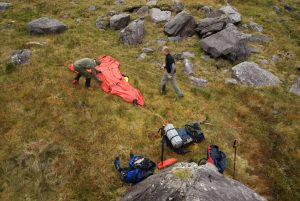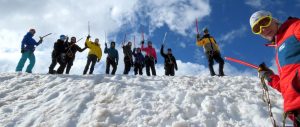 We provide specialised training and fitness assessments tailored to two distinct groups of outdoor enthusiasts:
Hikers and Mountaineers:
For hikers aiming to attain self-sufficiency in mountain environments.
For climbers embarking on high-altitude ascents and expeditions.
These courses offer a gateway to a thrilling and safe world of mountaineering.
Walkers and Outdoor Enthusiasts:
For walkers, we offer fitness assessments, trek preparation, progression for hillwalkers, and mountain navigation courses.
Enhance your camp craft skills, learn about scrambling, and rope-work techniques.
Develop the mindset required for conquering significant peaks.
No matter your outdoor adventure goals, we have comprehensive training programs to help you achieve them.
Our Fitness Assessment course is designed to cater to a wide range of individuals. It's ideal for those preparing for high-altitude treks or climbs, as well as for anyone seeking an exhilarating weekend in the Irish mountains, even if they don't have immediate trekking plans. This course serves as a comprehensive test of your stamina, outdoor skills, and overall fitness level. Moreover, it offers an excellent opportunity to assess the performance of your gear and clothing in real wilderness conditions.
The course commences with an ascent of Carrauntoohil, Ireland's highest peak, followed by a night climb of Purple Mountain that culminates in witnessing the sunrise over the breathtaking Killarney National Park. Throughout the course, you'll gain valuable insights into the typical routines required for high-altitude treks and climbs, as well as an understanding of the mental and physical fortitude needed to tackle such challenges.
In our Alpine Skills Training under simulated conditions, you'll acquire the essential knowledge and capabilities required for self-sufficiency when navigating snowy and icy terrains. This course is tailored to equip you with the foundational skills necessary for successful winter ascents, making it highly recommended for those planning climbs in regions like the Alps, the Andes, the Himalayas, and other major mountain ranges across the globe.
During the program, we offer practical guidance on climbing equipment, including the proper use and fitting of boots, helmets, harnesses, emergency packs, ski poles, ropes, ascenders, slings, Prusicks, chocks, and cams. You'll become proficient in the use of essential tools such as crampons, ice axes, and ski poles. We'll also instruct you in various techniques for glacier travel, crevasse rescue, fixed rope methods, and abseiling, all within controlled and simulated weather conditions.
As a bonus, we offer equipment rental and purchase options at the Mountain Lodge. This allows you to test any new gear you have and seek guidance regarding your existing clothing and equipment. Engaging in this course will significantly enhance your knowledge and expertise, ensuring you are well-prepared for the challenging conditions associated with expeditions and winter mountaineering.
Key skills covered include:
Equipment Use and Fitting: Proper handling and fitting of essential gear, such as boots, helmets, harnesses, and more.
Belaying: Techniques for securing yourself and others to the mountain, lowering and taking in using slings and other devices.
Glacier Crossing: Safe use of ice axes and crampons for traversing glaciers.
Ropework: How to tie in, move safely as a team, and perform quick belays using an ice axe.
Crevasse Rescue: Methods for self-rescue, assisted rescue, and utilizing pulleys and the Z-method for rescue operations.
Our trekking and expedition training camps are purposefully designed with a triple objective: to assess your physical, mental, and skills fitness for high-altitude trekking and significant mountain climbing, to identify areas where additional training and support are required, and to provide the necessary guidance and training.
These comprehensive two-day training camps are facilitated by our expert trainers. They delve into the physical and mental challenges associated with high-altitude trekking and climbing. Participants experience a simulated environment that mirrors the challenges they will encounter on their actual treks or expeditions.
Regardless of whether your destination is Kilimanjaro in Africa, Mount Elbrus in Russia, Aconcagua in South America, or the high-altitude mountains of Europe or the Himalayas, our training offers in-depth insights into what you can expect and how to best prepare for the impending challenges.
A typical day on these treks or climbs is meticulously recreated, from the moment you wake until you retire for the night. You'll leave behind your sleeping and camping gear while on the move, carrying only your personal backpack. In the evenings, we return to a campsite near the Mountain Lodge, replicating the camp layout you'll encounter during your actual trek or expedition.
This training camp is highly recommended for individuals planning to undertake treks or expeditions abroad. Our expert instructors are readily available to address any questions you may have, ensuring you are fully prepared for your adventure.
At Pat Falvey Irish & Worldwide Adventures, we offer comprehensive training that encompasses all the necessary skills for safe trekking and mountain climbing. Our two-day course focuses on navigation and rope skills, equipping you with the confidence and self-sufficiency needed to navigate all weather conditions and upland terrain in Ireland.
In addition to navigation, you'll also receive an introduction to essential rope techniques, including coiling, belaying, confidence roping, and knot tying. This course is ideal for those seeking to elevate their skill level and ensure they can safely and confidently explore the hills and mountains.
Key skills covered in this course include:
Map Reading: Learning to interpret and utilize topographic maps.
Feature Recognition: Identifying landmarks and topographical features on the map and in the field.
Grid Referencing: Understanding and using grid coordinates for precise location determination.
Basic Compass Skills: Mastering the use of a compass for orientation and navigation.
Clothing and Equipment: Guidance on appropriate clothing and gear selection for varying conditions.
Route Planning: Creating effective trekking routes based on terrain and objectives.
Movement on Steep Ground: Techniques for safe and controlled movement on challenging terrain.
Group Control: Managing and leading a group effectively during outdoor adventures.
Rope Skills
With these skills, you'll be well-prepared to enjoy your outdoor pursuits in the hills and mountains, ensuring a safe and rewarding experience.