Testimonials from Leadership Summit
Breeda Hurley Mentorship Testimonial
Joe Doyle, Entrepreneur, The Start Summit Testimonial
I have learnt a lot from you, from your talks, your writings and your adventures. These have helped me to be a better coach. In particular, I have learnt the importance of being resilient, perseverance and having courage. For me these things are very important in my new challence here in Lyon France.
The reaction from everyone present was quite phenomenal and the general feeling was that it was the best presentation they have ever attended. I found it enlightening and inspirational and was struck by the incredible results that ensue from good teamwork and determination to achieve one's goals. Your entire talk was honest, open and hugely motivational. Your visuals of some of your conquests were deeply moving, especially of the Mount Everest ascent.
We were delighted to have Pat Falvey agree to work with us at the European Insurance Forum in the Four Seasons Hotel. Pat's attention to detail and professionalism in his preparation was impressive, but his presentation and delivery on the night blew us away. His story was fascinating, riveting, engaging and at times emotionally charged. We recommend him unreservedly and hope to have him back speaking at one of our events again very soon.
Pat brought passion, belief and 'can do' to our 'Operation Everest'. We brought 500 employees together for a one-day workshop designed to get everyone aligned and inspired to achieve aggressive business goals. Pat was our main speaker and he left people with a determination to 'go for it'… and we did reach the summit successfully and we had fun getting there!
Pat, thanks for your inspirational presentation at the Nortel event. Your journey of the highs and lows of life and the importance of setting new objectives was both captivating and motivational. The audience reaction was profound – thanks for taking us all with you on this adventure.
Pat Falvey's attendance at our Partnerfocus event was a fundamental component in bringing renewed focus and excitement to this annual event. It increased both registration and attendance in general and created a buzz of anticipation during the day. His speaking was motivational, educational and entertaining. Overall, it lifted the whole spirit of the day. I had numerous communications during the following days commenting on how beneficial and provocative the day was and what a large part Pat played in it.
Thank you for your inspirational talk at the Big Event. It was a pleasure to hear about your experiences and your perspective on a whole range of topics, especially the concept of failure. I have come back to the UK bursting with enthusiasm and ideas, largely thanks to you – many thanks indeed.
Pat Falvey has run Management Development Programmes over the past seven years for University College Cork. These programmes have been for post-graduate students and also for a wide range of managers/directors in the corporate sector. Pat and his team have done magnificent work for us in the areas of team building, team bonding and motivation. The feedback from students, managers and their companies has been exceptionally positive and deemed to have a very beneficial payback with techniques that can be actively used in the workplace.
Having spent 24 years in the retail trade, I found Pat Falvey's motivational presentation refreshing, uplifting and very appropriate to business in general. It was the first time I can remember that not a pin dropped in a group of 700 people for the length of Pat's speech. It was a welcome change from most corporate speakers.
Ordnance Survey Ireland employed the services of Pat Falvey as an inspirational speaker at our launch of the Discovery Series maps at the Aviva Stadium. Pat addressed an audience of over 200 guests from the corporate, tourist and outdoor activity sectors. Pat spoke with great passion, energy and enthusiasm. We received very positive feedback from our guests including a general theme that they went away with a 'real good feel' factor. I am very happy to recommend Pat as an inspiring and entertaining speaker.
Pat is a remarkable man and his story is a testimony to the strength of the human spirit in the face of adversity.
l engaged Pat Falvey to speak on the topic of motivation and self-drive to parents and teenagers who live their lives with diabetes. This lifelong condition can often appear daunting to the patient and their family, however, Pat displayed that by treating your life as a personal Everest and by tackling the routine of daily life with diabetes as you would a scaling of Mount Everest….making progress step by step….that you can conquer your personal challenges however daunting they appear. What an inspiring presentation; what an inspiring life story; what an inspiring man!
I just completed this 1-day course with Pat and John. Amazing day, practising all of the essential skills mentioned in the video. An absolute must if you ever plan to be on the hills in winter conditions. Informative, educational, and fun, the course is fantastic. From the start, you are immersed in learning these necessary skills, and you are full of confidence and the feeling of accomplishment by the end of the day. 10 out of 10! Thanks, Pat and John, really enjoyed it!
Address
Pat Falvey
Irish & Worldwide Adventures Limited
The Mountain Lodge
Beaufort, Killarney
Co Kerry, Ireland
V93 YK75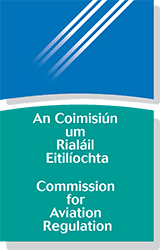 Pat Falvey Irish and Worldwide Adventures limited is Licenced by the Commission for Aviation Regulation, TA 0791