Ireland's leading adventure and corporate team-training company for over 25 years
Humble Beginnings
At seven years of age, Pat's mentor and grandmother, Mary B. O'Callaghan, set him up in his first business when she purchased a baby pram for him to collect second-hand clothes for her to sell. Pat turned his pram to further good use by collecting turf from a nearby coal merchant, and selling kindling from his father's building yard to old-age pensioners. At the age of 10 Pat was the wealthiest kid in his area and had a thriving business.
A Hunger for Success
With a hunger for success and business, Pat left school at just 15 years old with a dream to become a millionaire. His first job was as a brick layer. With enthusiastic zest, and with mentoring from his father, Pat had 20 people working for him in a construction company by the time he was 17 years old. At the age of 18, he became a property developer in a rising market, and within a year was building over 200 houses per year. From here Pat followed his dreams and goals with focus, determination, passion and belief. By the age of 23, Pat had achieved his objective: he was a millionaire.
Life and business were moving fast. Success after success led to him becoming one of Ireland's leading young business entrepreneurs. Then, when Pat was 29, Ireland entered a severe recession. He took his eye off the ball, overtraded and cashflow dried up. The banks, who had given an umbrella while the business climate was fine, took it back while it rained. Pat lost everything and went broke.
This period of life was traumatic and for a short period Pat lost his self-confidence and became depressed. But with belief from family, friends and the business community he bounced back with even greater vigour. The lessons Pat learned would help lead to future success in business and in an unforeseen and exciting new career. From a state of depression and total loss of self-esteem, new ideas took form. Bouncing back at 29, he launched a finance company, rebuilt his construction and property development firm and at 40 retired from the construction and property market to lead a life of a different kind.
A New Beginning
To relieve the stress of his dire circumstances, Pat took up hillwalking and fell in love with the challenges it presented him. On only his second climb – reaching the summit of Carrauntoohil, Ireland's highest peak– he was so stimulated that he turned to a friend and, with a glint in his eye, declared he was going to climb Mount Everest. Of course, everyone thought he was crazy and just a dreamer. He would prove his critics wrong. He took the disciplines learned from his business career and adapted the skills required to succeed in his new career. He trained hard and learned all the techniques required, not only to be an efficient and competent mountaineer and adventurer but also to become a world-class expedition leader. He honed his skill by climbing with people who had a similar passion for self-sufficiency in the wilds and perfected his technical skills while a member of Kerry Mountain Rescue.
A Journey of Adventure
A new course began to unfold that would take him from the depths of depression to rebuilding his self-esteem and leading a lifetime of adventure around the world. With renewed determination and focus he rebuilt his new adventure business and went on to complete multiple adventures around the world, crossing glaciers, mountains, deserts and jungles.
As an expedition team member and leader, Pat has climbed Mount Everest four times, reaching the summit twice. He has crossed Antarctica to the South Pole and traversed Greenland as well as completing many more life-defining expeditions. He became the first person in the world to twice complete the Seven Summits by reaching the summit of Mount Everest from both its north and south sides.
The Exploration of Man
Pat also lived with and studied many tribes worldwide, from western man, to nomadic tribes in Africa, to the stone-age tribes in the jungles of West Papua New Guinea. From them, he has discovered fascinating similarities and traits in all of mankind: to challenge, to change, set goals and to achieve them. Among these various tribes and cultures he has studied what exactly has driven man to succeed since the evolution of our species.
The Future
Never one to rest on his laurels, Pat has formed many exciting new businesses and led adventures that keep him busy and stimulate his keen interest and passion for people, places, and wildlife.
GET IN TOUCH
Pat Falvey Irish & Worldwide Adventures Limited
The Mountain Lodge
Beaufort
Killarney
Co Kerry
Ireland
V93 YK75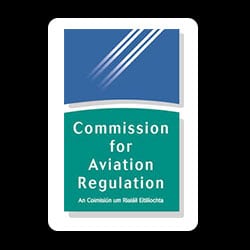 Pat Falvey Irish and Worldwide Adventures limited is bonded and fully licensed by the Irish Commission for Aviation Regulation, TA0791