Ireland's leading adventure and corporate team-training company for over 25 years
Irish Adventure Travel, Treks & Tours
At Pat Falvey Irish & Worldwide Adventure Travel we welcome walkers, hillwalkers and mountain climbers and all holidaymakers. From beginners through novice to experienced, we have trips, treks, holidays and adventures for everyone who wants to spend time in the magnificent Irish outdoors and immerse themselves in some of the most spectacular scenery in the world. From Kerry's ancient roads and forests through boglands to magical hills, mountains and seascapes, we offer a wide range of treks, hillwalking, climbs and boat trips throughout the year to enable you to experience nature in all its colours and moods. We also offer a variety of holistic de-stress day and multi-day tours and experiences.
All our guides are vastly experienced and share in common a passion for being in nature and a desire to share their knowledge and love of the land, the waters and the mountains. Throughout the year we organise day-long excursions, multi-day tours, weekend and mid-week adventures and outings for individuals, corporate groups, charity organisations sports teams, families and friends. Whatever your option is, we look after all the logistics for you. As your one-stop adventure company, we pride ourselves on providing the best adventures, trips and tours in some of the most beautiful locations in the world.
#Life is an adventure. Explore it. Live it.
Address
Pat Falvey
Irish & Worldwide Adventures Limited
The Mountain Lodge
Beaufort, Killarney
Co Kerry, Ireland
V93 YK75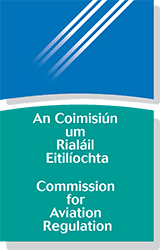 Pat Falvey Irish and Worldwide Adventures limited is Licenced by the Commission for Aviation Regulation, TA 0791