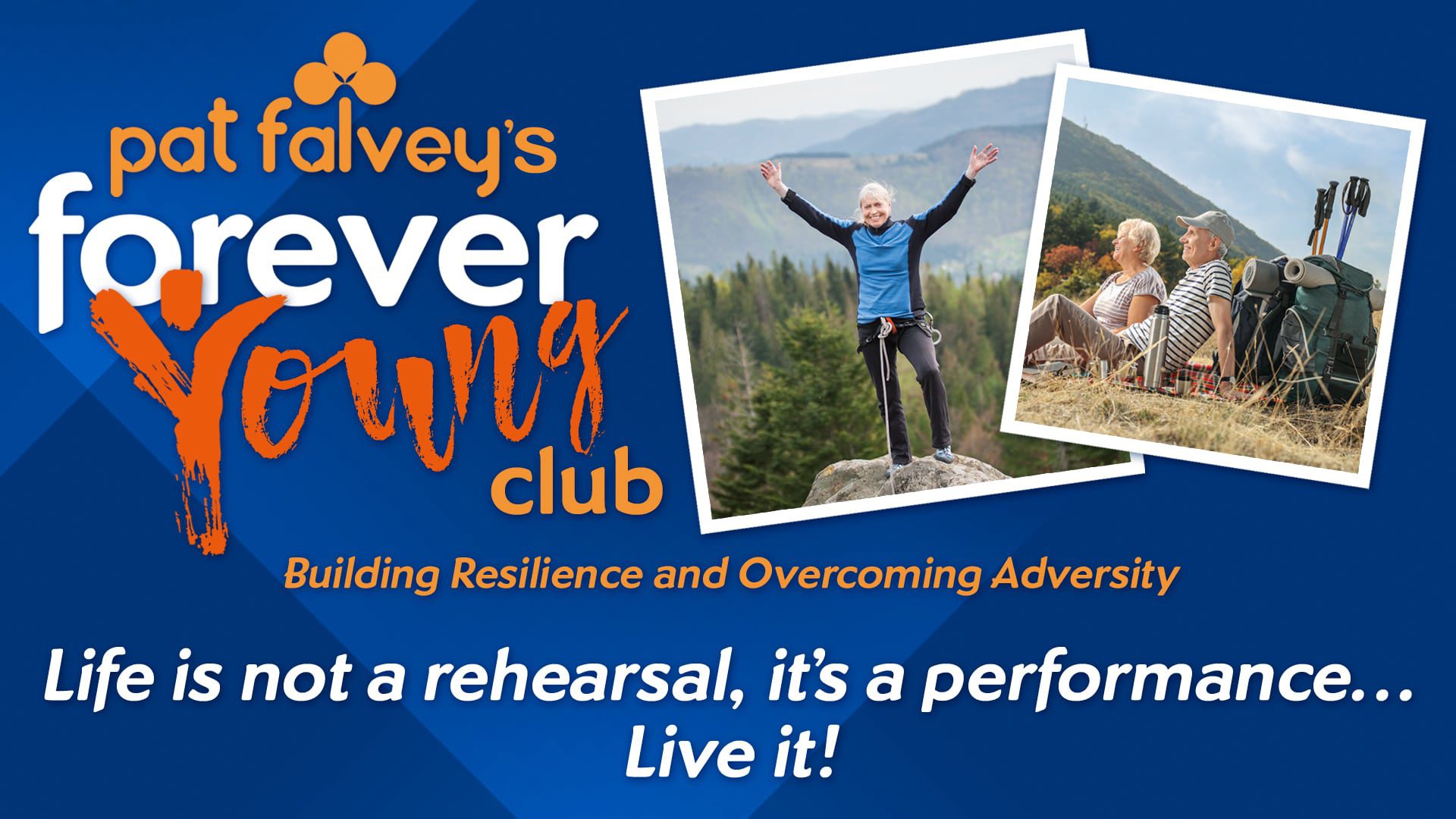 Pat Falvey:
Forever Young Club
Building Resilience and Overcoming Adversity
"The Forever Young Club is a  50 Plus Community which empowers our members to develop an active, healthy, sustainable lifestyle so you can achieve your goals and dreams."

Dream – Dare – Do – Achieve
SPECIAL OFFER – FREE MEMBERSHIP
Special Membership Benefits Starts this Autumn.
Monthly Articles, Videos and Interviews on Health, Nutrition and Physical Activity, Mindset, Resilience, etc.
Be part of the adventure mindset challenges around the world.
Special Member Access To:
Workshops and Seminars Starting January 2019.
Annual Conference in May 2019.
Retreats and adventure challenges throughout 2019.